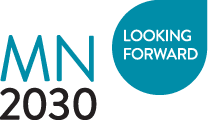 The Minnesota River Area Agency on Aging (MNRAAA) will be hosting a Community Conversation on Wednesday October 18 from 1:00 to 3:00 p.m. at Southwest Regional Development Commission, 2401 Broadway Ave in Slayton. The information gathered will be used to identify the policy issues individuals believe are most important to our future as an older society.
Please RSVP by emailing bshanafelt@mnraaa.org or calling 507-387-1256 x101.
Who should attend? Residents of all ages, caregivers, service providers, elected officials, business owners, organizations and anyone that is aging.
MNRAAA, in partnership with the Minnesota Board on Aging and the Minnesota Department of Human Services, is looking ahead to 2030. As 2017 marks the year that baby boomers start turning 85, it is important for communities to begin a new conversation about what our future can be so all older adults and their families are supported and communities can thrive. It is truly a transformative time in our communities!
To learn more about MN 2030 visit their website at https://mn.gov/dhs/mn2030. You are also encouraged to provide input by completing a survey at http://surveys.dhs.state.mn.us/snapwebhost/s.asp?k=149581989669.
WHO: Minnesota River Area Agency on Aging (MNRAAA)
WHAT: A Community Conversation
WHEN: Wednesday, October 18, 2017 1:00 – 3:00 p.m.
WHERE: Southwest Regional Development Commission, 2401 Broadway Ave, Slayton, MN
Visit our website at: www.mnraaa.org