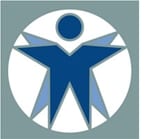 Matter of Balance (MOB)
Matter of Balance is an eight-session class that meets for two hours each session. The class is designed to reduce the fear of falling and increase the activity levels of older adults who have concerns about falls.
Participants learn to:
– View falls and fear of falling as controllable
– Set realistic goals for increasing activity
– Change their environment to reduce fall risk factors
– Promote exercise to increase strength and balance
– Falls are common, predictable, and preventable; they are not a natural part of aging!
WHO: A.C.E. of SW Minnesota
WHAT: Matter of Balance Class
WHEN: Thursdays, beginning September 14, 2017 from 9:30 AM – 11:30 AM
– September 14, 2017
– September 21, 2017
– October 5, 2017
– October 12, 2017
– October 19, 2017
– October 26, 2017
– November 2, 2017
– November 9, 2017
WHERE: Round Lake Community Center, 445 Harrison St., Round Lake, MN 56167
Registration is required for this event.  Please contact Joanne Bartosh at 507-295-5262 or ace.nobles@co.nobles.mn.us