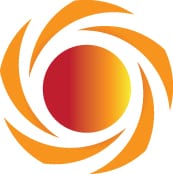 Living Well with Chronic Conditions
Do you live with pain, high blood pressure, high cholesterol, being overweight or other conditions that you think about and manage every day?
Living Well with Chronic Conditions (also called Chronic Disease Self Management Program, CDSMP) is a six-week interactive workshop and class leaders share tools to help people better manage ongoing conditions that people live with every day like heart disease, high blood pressure, daily pain, Parkinson's disease, diabetes, COPD, and being overweight, to name a few conditions.  Not only will participants be able to share the things that work well in managing their condition, they can talk about barriers to good health, brainstorm solutions and create action plans to work toward their personal goals.
Topics include:
Techniques to deal with frustration
Fatigue, pain and isolation
Appropriate exercise for maintaining and improving strength, flexibility, and endurance
Appropriate use of medications
Communicating effectively with family, friends, and health professionals
Nutrition
How to evaluate new treatments
WHO: A.C.E. of SW Minnesota
WHAT: Living Well with Chronic Conditions
WHEN: Wednesdays, beginning May 24, 2017 from 1:00 – 3:00
May 24, 2017
May 31, 2017
June 7, 2017
June 14, 2017
June 21, 2017
June 28, 2017
WHERE: Divine Providence Healthcare Center – Community Room, 312 E. George St., Ivanhoe MN 56142
Registration is required for this event.  Please contact Rosanne Lasnetski at 507-829-0780 or ace.lincoln@co.lincoln.mn.us.