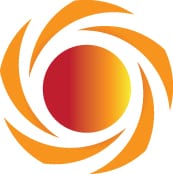 Living Well with Chronic Conditions (also called Chronic Disease Self-Management Program, CDSMP) is a six-week interactive workshop. Class leaders share tools to help people better manage ongoing conditions that they live with every day like heart disease, high blood pressure, daily pain, Parkinson's disease, diabetes, COPD, and being overweight, to name a few.
Topics include:
– Techniques to deal with frustration
– Fatigue, pain and isolation
– Appropriate exercise for maintaining and improving strength, flexibility, and endurance
– Appropriate use of medications
– Communicating effectively with family, friends, and health professionals
– Nutrition
– How to evaluate new treatments
WHO: Catholic Charities
WHAT: Living Well with Chronic Conditions
WHEN: Fridays, beginning November 3, 2017 from 9:30 – 11:30 a.m.
– November 3, 2017
– November 10, 2017
– November 17, 2017
– December 1, 2017
– December 8, 2017
– December 15, 2017
WHERE: Open Door Health Center, 309 Holly Lane, Mankato, MN 56001
Registration is required for this event.  Please contact Mary Cassem at (507)387-5586 ext. 3 or mcassem@ccsomn.org