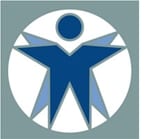 Leader Training Opportunity:
A Matter of Balance is award winning evidenced-based program designed to reduce the fear of falling and increase the activity levels of older adults who have concerns about falls.
Through classes, participants learn to:
View falls and fear of falling as controllable
Set realistic goals for increasing activity
Change their environment to reduce fall risk factors
Engage in exercise to increase strength and balance
A Matter of Balance curriculum is delivered by two trained leaders. Therefore, it is highly recommended that each agency/site must register at least two people.
In order to be certified, leaders must attend both days of training. Training materials, refreshments and lunch provided each day.
This class will be held at:
Tuesday, July 11 & Wednesday, July 12, 2017
9:00 a.m. to 4:30 p.m.
Health & Human Services Building
2200 23rd St. NE #1020
Willmar, MN 56201
To become trained as A Matter of Balance Leader or for more information, please visit our Matter of Balance page.