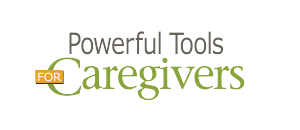 Powerful Tools for Caregivers (PTC) is a six-week education program for family caregivers. It offers self-care tools and strategies to better handle the unique challenges of caregiving.
Topics include:
– Taking care of you
– Managing stress
– Communicating with others
– Learning from emotions
– Mastering caregiving decisions.
– Classes are taught in small groups by pairs of trained Class Leaders.
WHO: A.C.E. of Southwest Minnesota
WHAT: Powerful Tools for Caregivers
WHEN: Tuesdays, beginning March 6, 2018 from 4:00 – 5:30
– March 6, 2018
– March 13, 2018
– March 20, 2018
– March 27, 2018
– April 3, 2018
– April 10, 2018
WHERE: Garnette Gardens – 2nd Floor Activity Room, 511 S. Dekalb St., Redwood Falls MN 56283
Registration is required for this event.  Please contact Karen Christensen at 507-627-1016 or ace.redwood@co.redwood.mn.us