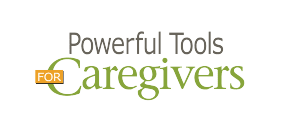 Powerful Tools for Caregivers (PTC)
Powerful Tools for Caregivers (PTC) is a six-week education program for family caregivers. It offers self-care tools and strategies to better handle the unique challenges of caregiving.
Topics include:
Taking care of you
Managing stress
Communicating with others
Learning from emotions
Mastering caregiving decisions.
Classes are taught in small groups by pairs of trained Class Leaders.
WHO: Granite Falls Living at Home Block Nurse Program
WHAT: Powerful Tools for Caregivers
WHEN: Thursdays, beginning May 4, 2017 from 1:30 – 3:00
May 4, 2017
May 11, 2017
May 18, 2017
May 25, 2017
June 1, 2017
June 8, 2017
WHERE: Senior Center Advocate, 155 7th Avenue Granite Falls. MN  56241
Registration is required for this event.  Please contact Mary Ims at 320-564-2218 or lahbnp@mvtvwireless.com.