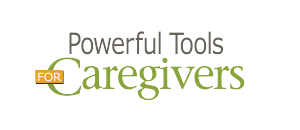 Powerful Tools for Caregivers (PTC) is a six-week series that provides caregivers with tools and strategies to better handle the unique challenges that caregivers face. Weekly topics include: communication techniques, identifying signs and sources of caregiver stress, dealing with anger, guilt and depression, and benefits of making an action plan. Participants who complete the program show improvement in self-care, management of emotions, growth in confidence and the use of community resources. Join us and learn how to thrive as a caregiver!
In-person sessions for six weeks:
Thursdays, April 15 – May 20
1:00 – 2:30 pm
VINE Adult Community Center
421 E. Hickory St. Mankato
$35 Caregiver Helpbook Required
Donations for sessions encouraged
Registration Deadline: April 5
Class size is limited
Call Mary at VINE at (507) 386-5577
This project is made possible in part under the Federal Older Americans Act through an award from the Minnesota River Area Agency on Aging under an Area Plan approved by the Minnesota Board on Aging.