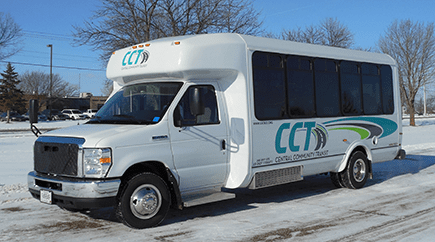 Spotlight on Title III Services: CCT Senior Transportation Program
Central Community Transit's (CCT) mission is to cost effectively meet the many transportation needs of the residents of Kandiyohi, Renville and Meeker Counties by providing safe, cost-effective transportation through the many bus and volunteer driver services it provides.
MNRAAA contracts with CCT under Title III-B of the Older Americans Act for Transportation and Assisted Transportation Services to expand their services for persons 60 years of age and older in their service area. Under Title III-B, Transportation services provide a ride, typically via volunteer driver, for older persons to get from one location to another for purposes such as medical, dental and hair appointments, shopping, etc. Assisted Transportation services go beyond a ride and provide assistance to older persons who have physical and/or cognitive difficulties using private or public transportation. The service can include assistance with preparation for the trip, assistance to the vehicle at the person's residence and from the vehicle at the destination, remaining with the person at the destination, carrying packages into the residence, etc.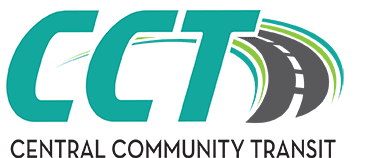 "CCT is very proud of the Senior Transportation and the services it provides", said Tiffany Collins, CCT Transit Director. "The volunteer drivers provide a very high level of service and are vitally important to the success of the program. We are able to provide a very safe, reliable, cost-effective service by using volunteers and serving seniors who have very limited access to other means of transportation. Many of the users of the program do not qualify for or have other options for transportation. This service enables seniors to stay in their homes and communities."
To learn more about the program or to schedule a ride contact CCT in Willmar: 320.235.8413; Olivia: 320.523.3589; Litchfield: 320.693.7794; or cctbus.org.
https://mnraaa.org/wp-content/uploads/2018/07/cctbusnew.png
242
435
Kelly Wolle
https://mnraaa.org/wp-content/uploads/2016/04/mnraaa.png
Kelly Wolle
2018-07-19 18:32:15
2018-07-19 18:32:43
Spotlight on Title III Services: CCT Senior Transportation Program