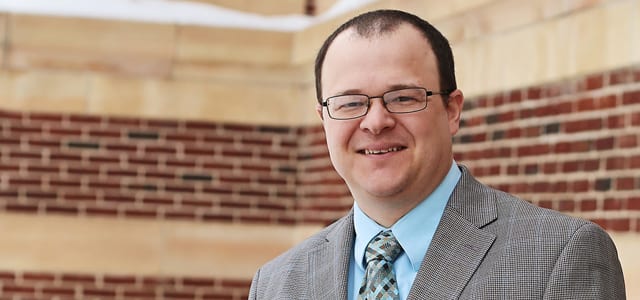 2019 Annual Report: Executive Director's Report
Greetings and Salutations from all of us here at the Minnesota River Area Agency on Aging, Inc. (MNRAAA), and welcome to our 2019 Annual Report. I want to take some time to review some highlights of our activities from 2019.
If you follow us on social media (Facebook and Twitter) or through our newsletter, you know that I started with MNRAAA in March 2019 following Linda Giersdorf's retirement in 2018. The first goal I had was to get to know the staff, providers and volunteers through the twenty-seven-county area which we work. During my travels, meetings and appointments, I was tremendously delighted with the warm wishes and the positive feelings between the organizations. Meeting new people, discussing new ideas, reviewing opportunities from the past and looking towards the future really energized me within the first couple of months. I want to share with you some of those ideas we have been working on, but first, let's take a quick look back to 2019.
In Saint Peter, the East African Meal Program began in the Fall of 2019. MNRAAA welcomed nine new staff to our organization and three new Board Members. We had a retirement from our longtime employee and dear friend, Elaine Spain and two departures from the Board, Mary Perry and Rose Schlieman. MNRAAA hosted three roadshows throughout the area and began posting videos onto our Facebook page. MNRAAA expanded our outreach program to allow us to cover more of our area. You may have seen us at a health fair, county fair, Farm Fest or at Bandwagon. We look forward to continuing those outreach events and look to include more with employers in 2020.
Many people asked me what my vision is at MNRAAA. Simple, collaboration. We face an unprecedented opportunity, and we are living longer and healthier lives (which is a good thing!). However, our workforce demographics are shrinking at an alarming rate. We need new solutions to these new opportunities and not one agency can work on this; however, working together, we can accomplish a lot. Together we can find innovative, technology-driven solutions. I end with a proverb; many hands make light work.
https://mnraaa.org/wp-content/uploads/2019/03/JWSwanson_032919.jpg
300
640
Jason Swanson
https://mnraaa.org/wp-content/uploads/2016/04/mnraaa.png
Jason Swanson
2020-02-13 11:34:32
2020-02-14 08:53:23
2019 Annual Report: Executive Director's Report